There was much jubilation when our beloved Father Nenad shared the news that our choir had been invited to sing in London at Theophania, an evening of music from the oldest Christian civilisations. The annual event is hosted by the Armenian Church of St Yeghiche in South Kensington.
Our choir set off for London with much excitement.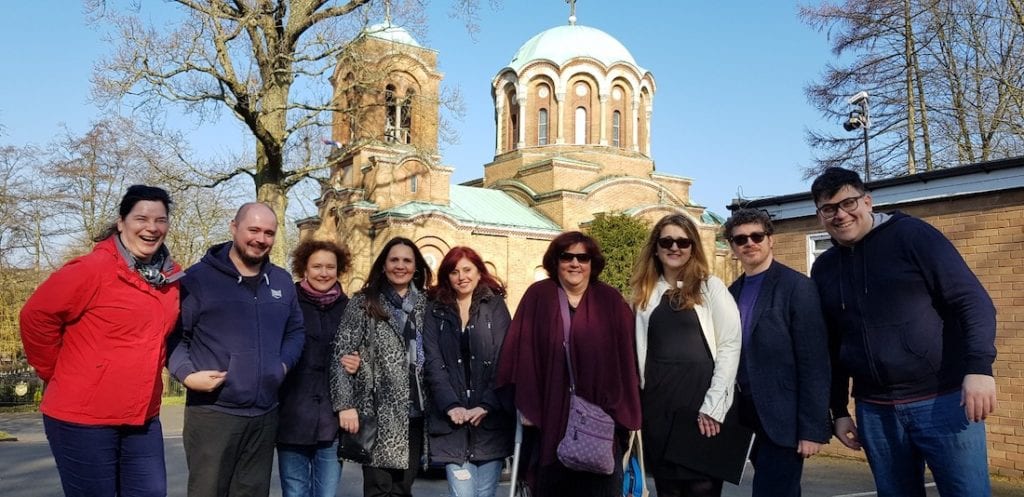 There was even time for a little practice during the journey to the capital.

Upon arrival, the choir were greeted by the towering majesty of St Yeghiche.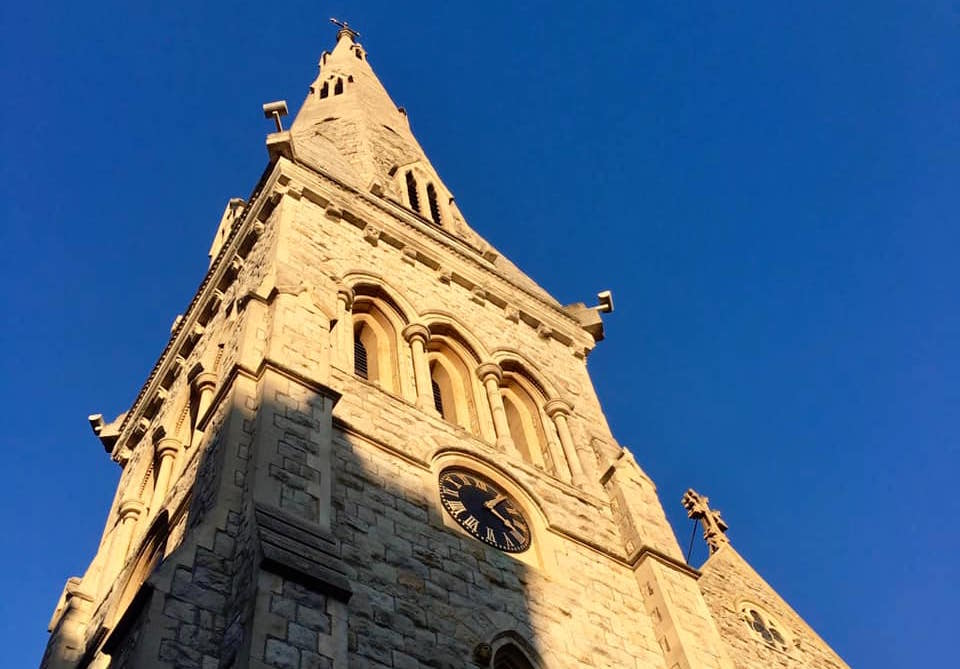 The church is beautifully painted and makes exceptional use of lighting to create a truly spiritual environment.
Our choir's repertoire featured mainly 19th-century music composed by a mixture of Serbian and Russian composers such as Mokranjac, Arhangelski, Marinković and Kedrov.
Our choir concluded their set with Tchaikovsky's 'Svjati Boze' (Holy God), an emotive piece that ends on a powerful column of harmony.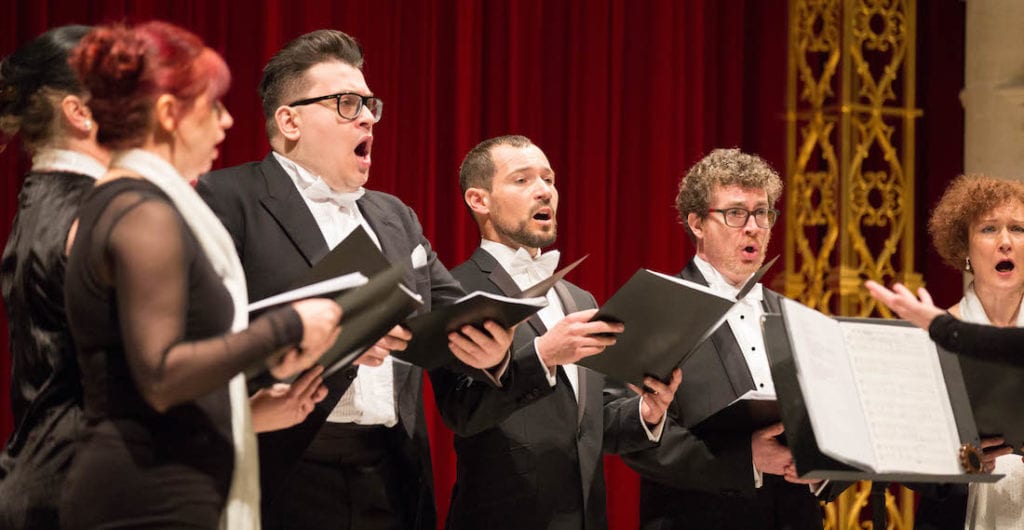 The evening featured singing and music from Greek, Syriac, Coptic and Lebanese Maronite churches across London including the resident Armenian choir.
This event marked the first occasion since Father Nenad's appointment where Lazarica's choir performed outside of Birmingham. Since his tenure began in 2014, Father Nenad has been on a mission to connect Lazarica with other churches around the UK and abroad.
For example, we have welcomed Christian Orthodox choirs and vocal ensembles to sing at Orthodox Festival, our annual evening of choral music at our church. We were also honoured to welcome two guest choirs from Serbia, the Constantine Vocal Ensemble and the Church Choral Society Branko.
Sara Cincarević, the conductor of Branko, graciously invited Lazarica's choir to sing at the 6th International Music Edict Festival in Niš, Serbia. This prestigious event honours Constantine the Great and the Edict of Milan which gave religious freedom to all Christians in 313 AD. The festival also coincides with the 800th anniversary of autocephaly of the Serbian Orthodox Church.
Please keep an eye on our Facebook page for more news about our choir's journey to Serbia this June.